Subscribe for the latest updates on our site
Get latest updates on our site
Click on 'Allow' when prompted about notifications from us.
We promise to only notify you on relevant topics once in a while. Your privacy is our priority.
Turn on the web push notifications to receive our latest news, updates and offers.
News
Updates
Offers
Apple Messages Service
Activate the free Apple Messages service from Boubyan App and receive all financial and non-financial messages and transaction alerts from Boubyan Bank anywhere in the world by staying connected to the Internet without changing the SIM card or adding a new one. You can also chat directly with Msa3ed or Live Chat for any inquiries about Boubyan accounts, services and products all via Apple Messages.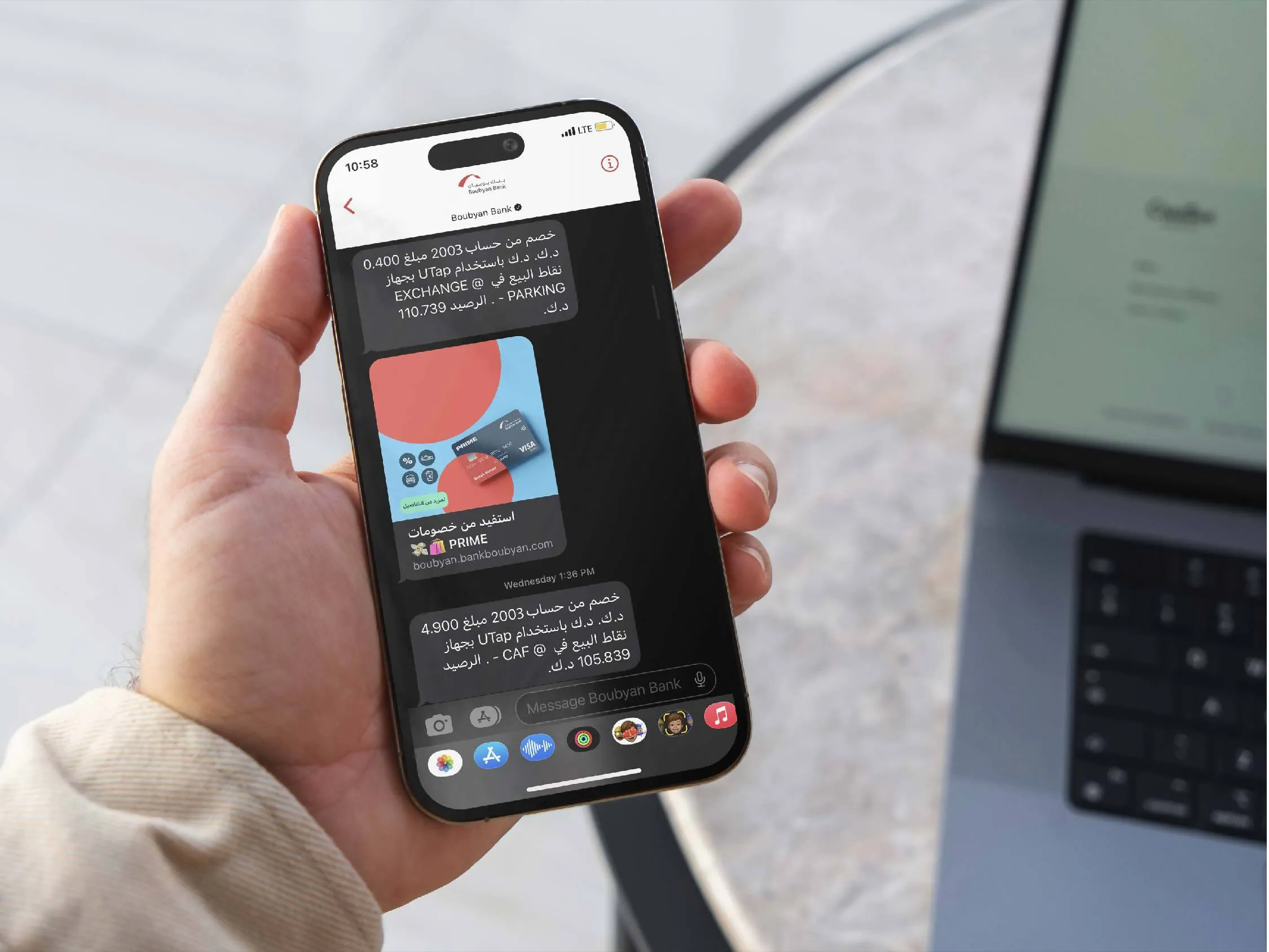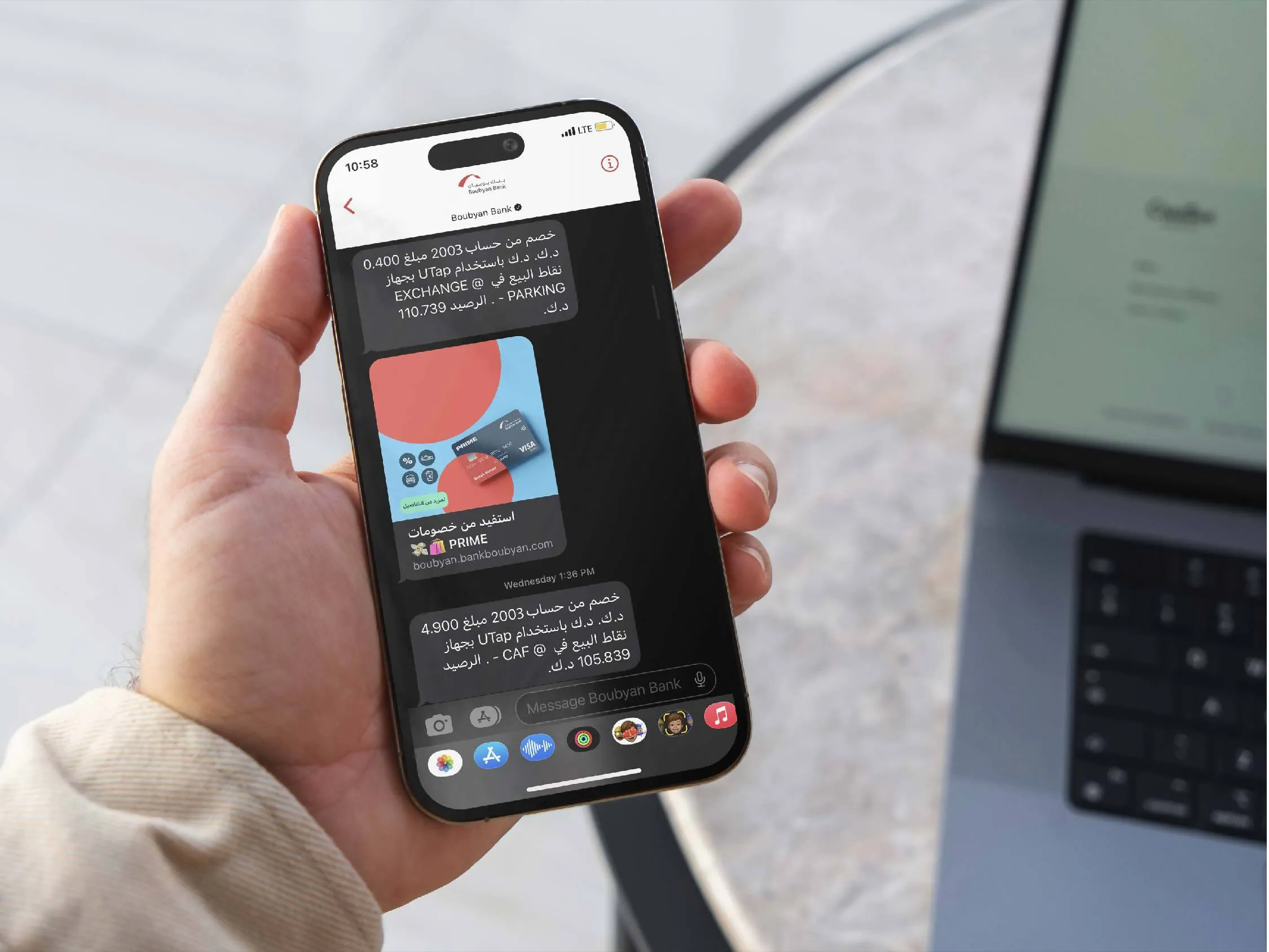 To activate the service
Go to settings inside Boubyan App and tap Alerts Activating Apple Messages servcie
Choose the type of alerts you want to receive through the Apple Messages
Agree on Terms & Conditions 
You will be automatically directed to the Message App and you will send "Subscribe" to Boubyan Bank's number 1820082  
You will receive a message confirming your subscription to the service
Deactivating Apple Messages on Other Devices Linked to Your Primary Device
You can also deactivate the Apple Messages on any other Apple devices linked to your primary device. 
Go to the settings of the device you wish to stop receiving the messages on 

Choose Messages
Click "Send & Receive" 
Uncheck the phone number or Apple ID to stop receiving the messages on that device.
Click on the following for more information: Apple Support