Subscribe for the latest updates on our site
Get latest updates on our site
Click on 'Allow' when prompted about notifications from us.
We promise to only notify you on relevant topics once in a while. Your privacy is our priority.
Turn on the web push notifications to receive our latest news, updates and offers.
News
Updates
Offers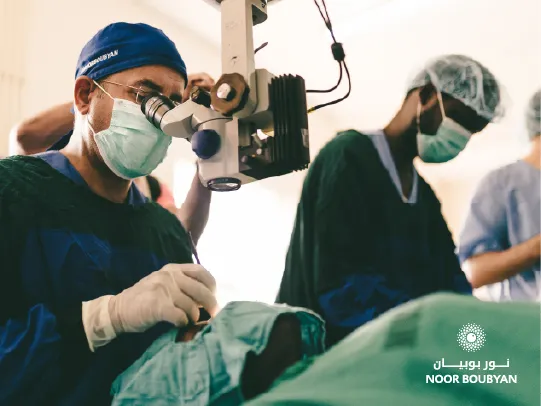 Noor Boubyan Campaign - The Islamic Republic of Mauritania 2023
Boubyan Bank continues its successful volunteer initiatives through its 6th Noor Boubyan Campaign for eyesight restoration surgeries and restore hope and eyesight for thousands in the Islamic Republic of Mauritania in Africa.
Campaign Details: 
The Noor Boubyan Campaign (10-17 November 2023) will comprise of a group of Kuwaiti doctors and consultant ophthalmologists along with a team of volunteers from the bank, the International Islamic Charitable Organization and Dinarain Volunteering Team.
Throughout the period of the campaign, which aspires to perform more than 1200 operations, charitable and volunteering activities within one week, those interested may donate via the website of the International Islamic Charitable Organization.