Subscribe for the latest updates on our site
Get latest updates on our site
Click on 'Allow' when prompted about notifications from us.
We promise to only notify you on relevant topics once in a while. Your privacy is our priority.
Turn on the web push notifications to receive our latest news, updates and offers.
News
Updates
Offers
Boubyan Master Padel Tournament
Boubyan Bank will be organizing its Boubyan Master Padel Tournament for professional and amateur padel players of both genders to follow in the path of Boubyan's leading CSR role and its support of sporting activities for all age groups. Boubyan Master is very special as it will bring a group of famous padel professional players from the GCC and the world together, who will play in a professionally organized athletic event held at one of the most famous padel courts in Kuwait "Padel In", and with KD 5,000+ in prize money.
Please note that registration for the tournament will be made through another website other than Boubyan Bank's, where data will be collected by a third party.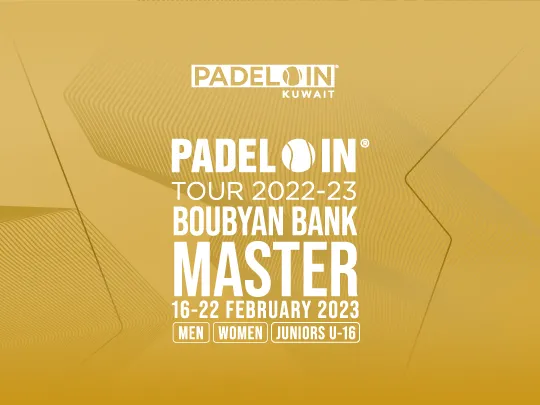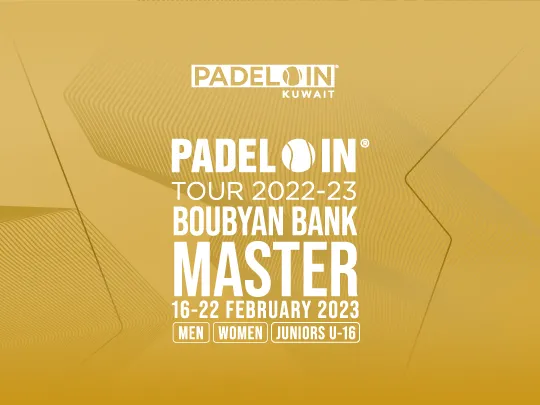 Details
The tournament will be held from 16 to 22 February 2023 at Padel In courts.
The tournament is open to the participation of males and females in two age categories; 16 and above, and under 16.
For males, there will be 4 groups (A - B - C - D). Group A will be dedicated to professional players, while Groups B, C, and D will be for padel amateur players.
Females will have two professional groups (A and B).
For U-16, participation will be open to professional and amateur players of both genders.
Teams & Categories
Categories
A
B
C
D
Total
Male
16
32
64
32
144
Female
16
16
-
-
32
Below 16
16
16