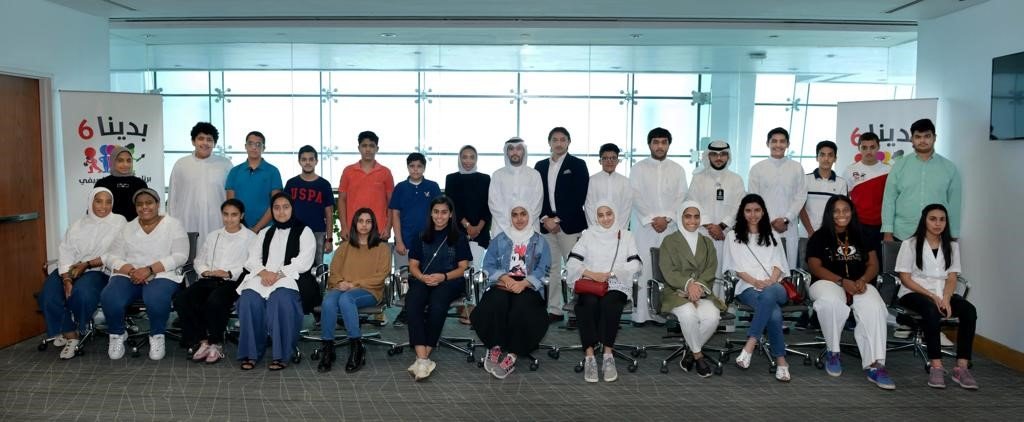 Boubyan Bank Launches the Second Phase of Bedina 6, the Summer Training for Youngsters
Boubyan Bank has launched the second phase of its special summer program (Bedina 6) for training youngsters in cooperation with GUST. This comes as a part of the bank's keenness on discovering the abilities of high school students aged 14 to 17, and training them so that they may spend an enjoyable summer vacation full of cultural and entertaining activities and trips.
The launch of the second phase of Bedina 6, including 25 participants, will continue for two weeks following the end of the first phase of the program which included various unconventional events and activities for the targeted segment of youth enabling them to have a summer vacation full of cultural and entertaining activities and trips while giving them the chance to visit the main departments of the bank.
In a press release, the bank stated that the values targeted by this specialized program for training the youth emanate from the bank's values focusing on teamwork, integrity and innovation, stressing that "Boubyan Bank always believes that the youth are the drivers of any development plan of the country, owing to their great energy which can reflect positively on the society if used and managed wisely."
The statement added: "Through these endeavors, Boubyan Bank seeks to be the best in corporate social responsibility and to be always close to its customers, especially the young, as the bank believes that serving the society comes ahead of profitability in its priorities.
Participants in the second phase of the program expressed their deepest appreciation for Boubyan Bank for giving them this opportunity to attend this remarkable program which is fully sponsored by the bank as students spent an entertaining and educating summer vacation wherein they learnt new skills that helped them get ready for a new phase in their lives.