Subscribe for the latest updates on our site
Get latest updates on our site
Click on 'Allow' when prompted about notifications from us.
We promise to only notify you on relevant topics once in a while. Your privacy is our priority.
Turn on the web push notifications to receive our latest news, updates and offers.
News
Updates
Offers
Barwa Account
Boubyan bank's Barwa Account is designed to meet the requirements of elite real estate developers. Barwa account included a package of premium banking services and products that meet your needs and offer you special benefits to help you achieve growth and success.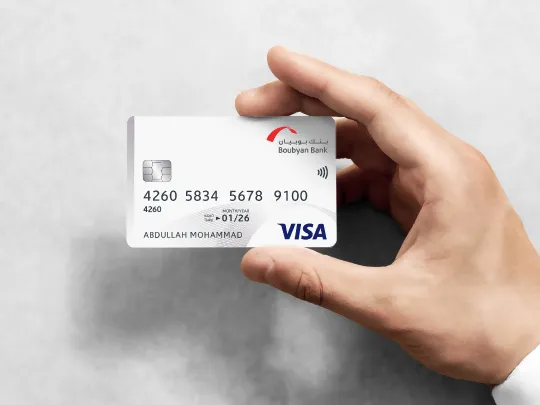 Benefits
Personal Relationship Manager.
Boubyan Visa Infinite credit card.
Local concierge service.
Delivery and pick up of banking transaction documents.
P.O.S machines.
Special fees for banking services
Hello
Eligibility

Individual customers who get financing for real estate investments through the Corporate Banking Group  or the Real Estate Financing Department provided that the financing amount should not be less than KD 500,000 as per the approved Corporate Banking Group terms and conditions in that regard.
Are you interested? Provide your details and we'll contact you shortly!