Subscribe for the latest updates on our site
Get latest updates on our site
Click on 'Allow' when prompted about notifications from us.
We promise to only notify you on relevant topics once in a while. Your privacy is our priority.
Turn on the web push notifications to receive our latest news, updates and offers.
News
Updates
Offers
Boubyan Adventurefest 2023
A journey and an adventure offered by Boubyan Bank to its youth segment's customers, where they will spend 5 hours in an exceptional atmosphere with various extraordinary activities to rekindle their spirit of adventure.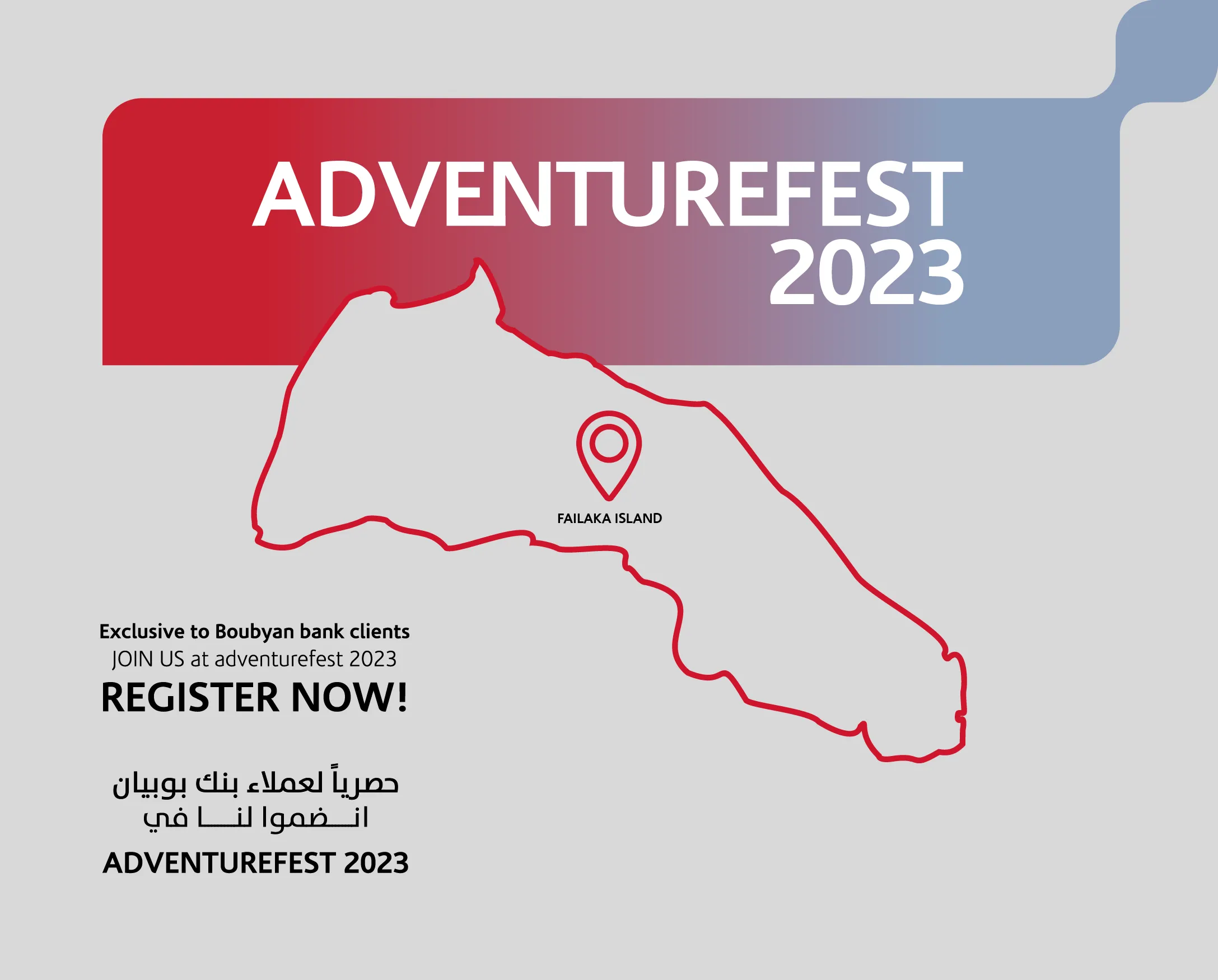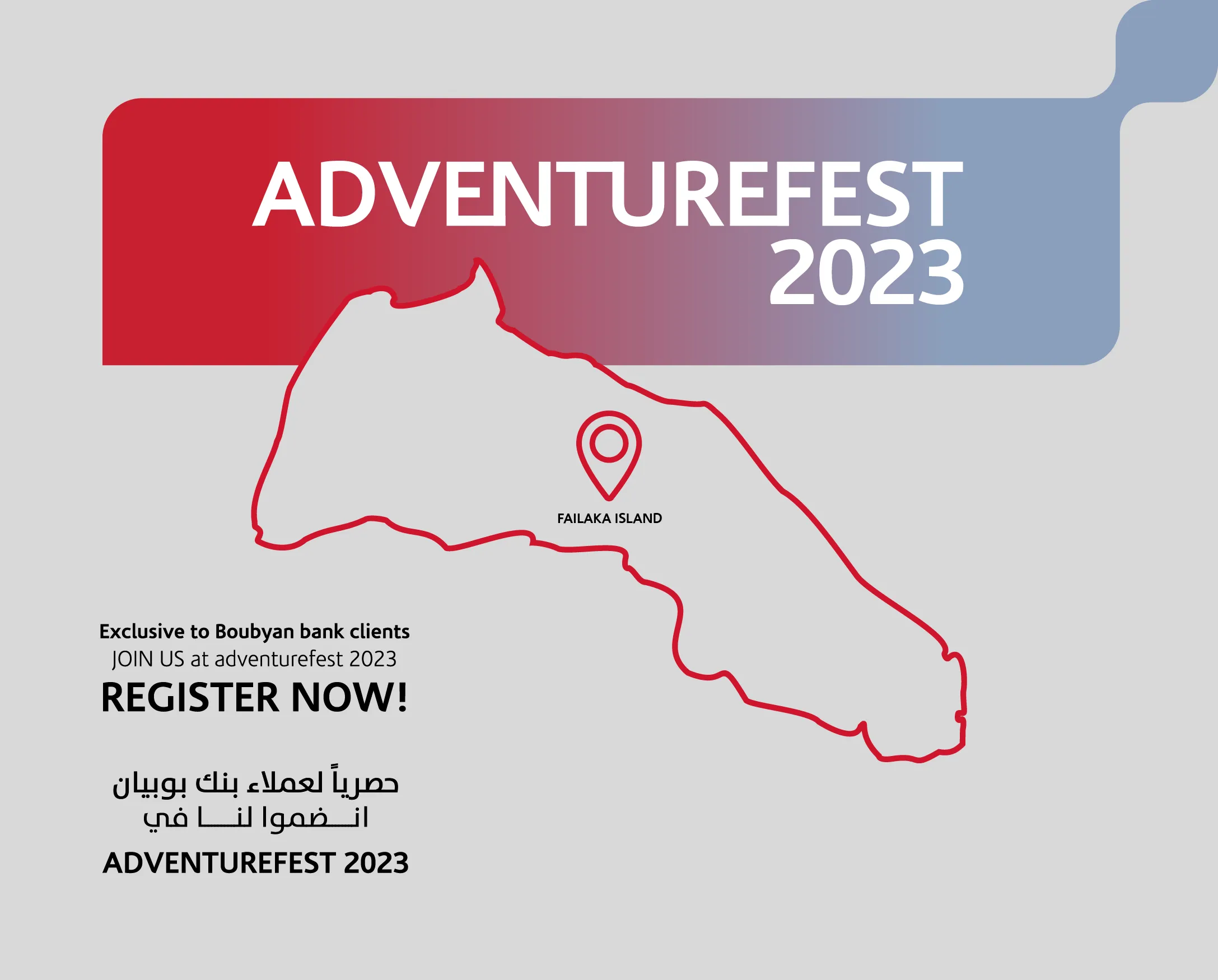 Details of the Event:
​​​The event will continue for 5 hours, including a group of various activities such as:
Paddleboarding
Parasailing
Bow and arrow
Cycling
Treasure Hunt
Age Group
Boubyan Adventurefest is offered exclusively to Boubyan's young customers aged 21 and above
Register Now
You can register now to enjoy the special and unique atmosphere to rekindle your spirit of adventure
For Registration